Fredrikstad municipality
Datek has delivered a Connected Car product for fleet management and follow-up of the municipality's approx. 500 vehicles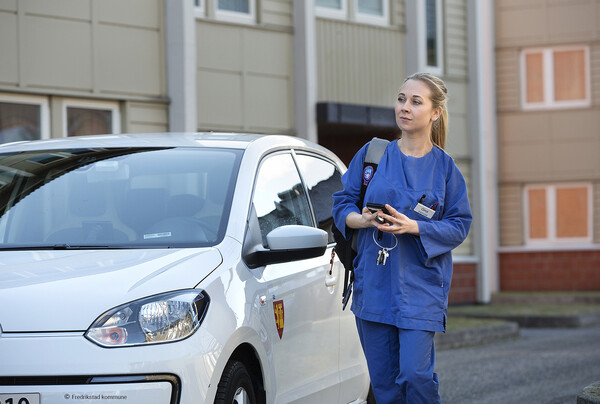 Needs
The municipality of Fredrikstad wanted a solution for an electronic mileage log and fleet management of the municipality's over 500 vehicles. The need is based on statutory requirements in addition to increased efficiency, control and cost savings related to vehicle management. By installing GPS devices in all their vehicles, Fredrikstad wants to improve service and maintenance planning, service history and other information that improves internal control and internal time usage.
Solution
The solution is based on Datek standard product for electronic mileage log. This product is customized for the municipality market.

Functional highlights
Mileage log and trip reports

Vehicle Registry

Real-time fleet management in map, through Google Maps, geodata/ESRI Arcgis or Open Streemap.

Driver registry with registration of competencies and certificates

Registration of driver using existing employee cards (card reader in all cars)

Service and maintenance

Workshop registry with schedule management

Vehicle data retrieval via the car's diagnostic port (OBD II)

Department structure adapted to municipalities

Leasing control

The system is installed in Fredrikstad's own IT environment and adapted to their databases and server types (Windows).
Integrations
Geodta/ESRI Arcgis map system used by Fredrikstad kommune

Email/SMS
Result
The system has just been rolled out to operation. Fredrikstad expects that the solution will improve and streamline the working day in a number of departments at Fredrikstad Municipality.
«Fredrikstad municipality chose Datek as the supplier of Electronic mileage log and Vehicle Management. This is now in operation after a period in which Datek has developed the solution in cooperation with us. We have got a solution that automatically generates electronic mileage log and which is also of great help to us on the driver's administration. The system works excellent and we look forward to working with Datek in the future.»
Inger Stubstad - Chief Engineer, Fredrikstad kommune
Contact us for more information
on our fleet control solutions!