Tidewave
Turning mattress for increased mobility & reduced occurancey of pressure ulcers for patients.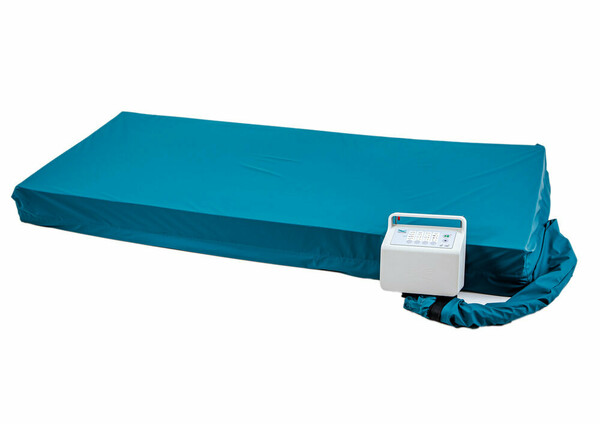 Tidewave
Tidewave R&D is a health tech company focusing on assistive aids for people with movement disabilities. Their core activity is development,
The turning mattress is air-filled and has a curved shape to enhance safety when turning as well as lowering the pressure on the body.
Needs
Tidewave wanted our help to develope hardware and embedded software for controlling the pump and valves in their mattress.

The solution
The air mattress is curved and tiltes the user back and forth by controlling pumps and valves in the mattress's various cells.
The turning program can be adapted to the user's needs by using different combinations of settings.

Turning degree: both sides, only the left, or the right side.

Turning angle: 10, 20 or 30 degrees.

Delay on each side: no delay, 15 min delay or 30 min delay each turn session.

Turning speed: low, medium or full speed. (All programs are very slow to ensure safety and comfort. Approximate speed per turning equals to 20, 30 and 40 minutes).

Care function: When clicking start/pause button, the mattress deflates and starts operating automatically after 30 minutes.
The result
The product increased mobility & reduced occurancey of pressure ulcers for the patient.
Health personell arerelieved from heavy lifting and time.
Health institutions save costs and resources.
Tidewave is successful and gets a lot of positive reviews.
Don't hesitate to contact us if you want to know more!
Per Berg Managing Director Next AS